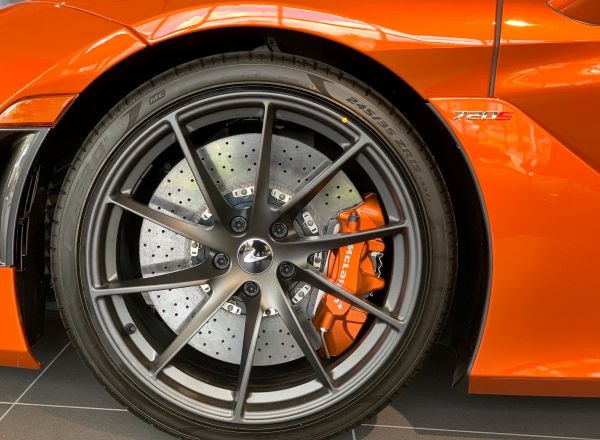 We all get passionate about different things - it is what makes us unique - so it follows that our financial investments reflect personal interests and passions.
From our headquarters in the Isle of Man, the home of the legendary TT races, we have accumulated a great deal of expertise in the ownership and administration of "passion" assets.
The structures we establish and administer are built around the needs of each particular owner and considers the different purposes of the assets and whether the vehicles are for personal use, museum exhibits or as mid to long-term investments.
Classic cars, modern limited-edition supercars and vintage motorbikes have proved to be good alternative investments with a number of ILS World private clients being attracted to them. The Coutts Passion Index began in 2005 and its 2019 edition reported over the life of the Index, classic cars have yielded the best return at 245.8 per cent.
Our committed and qualified specialists provide practical and prudent guidance on the most appropriate asset protection services for all types of luxury assets. The team is experienced at liaising with dehumidified storage facilities, insurers, transporters, importers, restorers and vehicle service providers for on-going maintenance.
Due to the complexity of managing such a luxury asset, where necessary we partner and work in collaboration with external accredited experts and acknowledged industry professionals to ensure we are providing our clients with the best advice.
The ILS World team assists with:
• Establishment of tailored ownership structures
• Multi-jurisdictional company incorporation
• Comprehensive administration of the ownership structure
• VAT and Customs compliance
• Purchasing
• Import and export services
• Vehicle display/storage/museum display
• Maintenance and upkeep
• Restoration
• Vehicle provenance/history collation
• Valuations
• Vehicle inventories
• Sale
• Coordination and liaison with technical specialists
• VAT and accounting services
• Management and financial reporting
More information on our asset protection services can be found on our website.
ILS World is a global provider of independent fiduciary services and our private client team has considerable experience in assisting international clients with various solutions around wealth management, asset protection, succession and estate planning and trusts and foundations in multiple jurisdictions.
We act in the long-term interest of our clients and pay careful attention to the quality and personal service we deliver.
The team works hard to create long-term relationships and provide the highest level of service. We do this by being approachable, flexible and pragmatic. We offer regular face-to-face meetings as required and provide direct contact with a senior member of the team. Staff have diverse backgrounds, skills and interests and their professional experience together with their "can-do" attitude means they understand that wealth and business are inextricably linked.
Our private clients often require an international strategy and as a global business with offices in a number of key jurisdictions we are well-placed to provide a cohesive service. Our network includes offices in:
• British Virgin Islands
• Hong Kong
• Isle of Man
• London
• Portugal
For further information please email privateclient@ils-world.com
To keep up to date please follow us on LinkedIn.
This article is part of the ILS Private Client Series, a collection of commentaries originally generated in response to specific enquiries by individual clients. We have amended this briefing on watches to enable us to share it with a wider audience with similar interests. Read the full compendium on our website by clicking here.
Please note: ILS World does not offer tax advice and would therefore recommend you obtain your own tax advice. If you require an introduction to a tax adviser, we would be happy to assist.