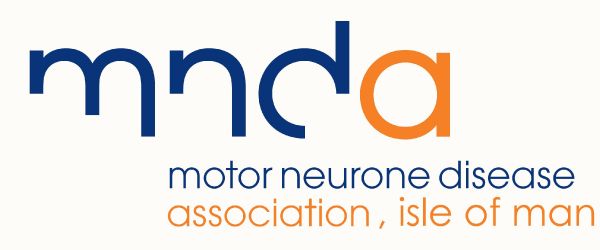 The charity was set up on the Island in 1993 to provide practical help and support for people living with MND. There is an enthusiastic committee who all have had some personal experience of the illness and who are committed to raising awareness and funds. Two MNDA volunteers have completed training with the MND Association in the UK. Being non-professionals, Association Visitors present a friendly face and a sympathetic ear and can sometimes 'fill in the gaps', offering confidential companionship and practical help to people living with MND and/or their families. No contact with the fundraising branch is necessary.
Honorary Secretary, Christine Pain said: "Our priority is to try and make life easier for people living with MND and each person and every family is totally different. As we are an independent Manx charity we can act very quickly and have the flexibility to respond to individual needs – our assistance can take many forms such as a riser-recliner chair, eye-gaze technology for communication, companionship, help with the cost of homecare or even an air ticket to bring a friend to visit. If asked, we will help if we can."
There are currently eight people known to be living with MND on the Island and to support those who come into contact with the illness the association holds an information day every few years. The most recent, in 2018, brought experts on a wide range of subjects including patient care and research to Nobles Hospital and was attended by more than 80 doctors, nurses and other health professionals. Due to the current Covid-19 situation it is hoped the next study day will be this Autumn.
When possible, MNDA Isle of Man also supports research into Motor Neurone Disease. This research is often based at the Walton Neurological Centre in Liverpool where Manx patients receive the care of consultants expert in the illness.
Mrs Pain added: "We do appreciate the support from ILS World and the help it will give us. We work very closely with the experienced staff at Nobles, care agencies, individuals and families so we are very grateful for the support we get from the wider Isle of Man community."
Chief executive, Chris Eaton said: "Our support this year is particularly personal to us as it follows the loss of one of our long-term service suppliers and we hope our support will help make a positive and meaningful impact to those on the Island who are effected by Motor Neurone Disease. Recent finding from researchers at the Euan MacDonald Centre based at the University of Edinburgh around potential drug treatments for MND is very exciting but there is a long road ahead so we feel it is important to back those in our own community who supply the very practical help needed on the ground."
ILS World provides independent fiduciary services to professional advisors, international corporate groups and private clients from offices in the Isle of Man, British Virgin Islands, Hong Kong, London and Portugal. Each year the Isle of Man team agrees to support one particular charity on the Island by raising money through dress down days and different fundraising activities.
Anyone who wants to find out more about the Motor Neurone Disease Association in the Isle of Man should visit www.mndassociation-iom.org or www.facebook.com/mnda.isleofman