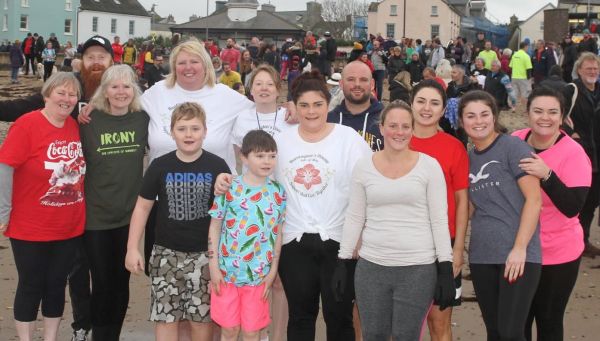 Huntington's disease is an illness caused by a faulty gene in a person's DNA and effects the nervous system. It can cause changes with movement, learning, thinking and emotions. Once symptoms begin, the disease gradually progresses, so living with it means having to adapt to change, taking one day at a time. The Douglas office of ILS World voted to back the group which was set up in 2018. The funds will help increase awareness and benefit a support group for patients, carers and professionals to get together and share information to help each other.
HDA IOM committee member, Ashley Shepherd, said: "We extremely grateful for the support of ILS World and the help it will give us. We are hoping to hold a two day seminar in the Isle of Man with health professionals from the UK providing training, support and education on the various aspects of HD, which we feel is something the Island desperately needs. The second day will be specifically for families, carers, patients and friends to offer them some practical advice and support. Both of these days will enable everybody to come together locally to learn and understand how complex the disease is. We will also be launching a website to enable us to reach out to everyone in the Island effected by HD."
ILS World provides independent fiduciary services to professional advisors, international corporate groups and private clients from offices in the Isle of Man, British Virgin Islands, Hong Kong, London and Portugal.
Chief executive Chris Eaton said: "Living with and caring for some someone who has Huntington's can be very challenging and getting the right information and support is very important. We hope our support for the group this year will help them achieve their goals and make a positive impact to those on the Island who are effected."
Anyone who wants to find out more about Huntington's disease should visit Facebook page here or email hdaiom@manx.net
Pictured: Fundraising at the New Year's Day dip in Peel 2020.