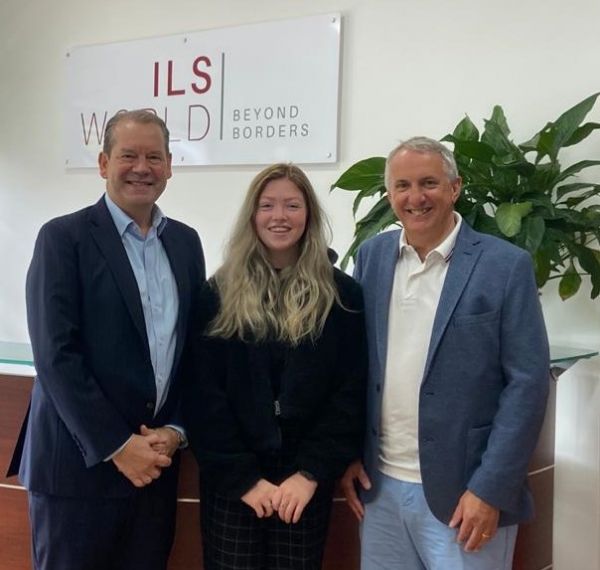 Molly, 17, who was awarded a distinction at the end of her first year studying for a UAL Level 3 extended diploma in dance, will be using the money she has been awarded to help pay for her accommodation.
The ILS World scholarship is made through Arts Aid an independent Isle of Man charity offering financial support to aspiring Manx art students who demonstrate exceptional talent in their chosen field. They can apply for funding to assist them in furthering their off-Island studies and scholarships are awarded for a year.
Molly said: "I am really looking forward to getting back to college, over the past couple of months I have maintained my flexibility but it has been harder to keep up my levels of fitness, although I really enjoyed the sessions with Joe Wicks. I love studying at LIPA, we are able to train with teachers from London and New York and the quality of teaching is amazing. As well as ballet I have also been performing contemporary dance and musical theatre. The staff are very strict but they are all passionate about what they do, they love the students and they look after us all."
Chief executive officer Chris Eaton said: "ILS World is delighted to support Arts Aid and to help support young people as talented and committed as Molly. We wish her continued success for her second year and feel sure we will hear more about her dance career in the future."
Arts Aid Director, Mark Denton said: "Arts Aid seeks to make a difference especially for students in situations when Isle of Man Government funding is unavailable or for students who need additional financial support. The first awards were made in 2018 providing four scholarships and in 2019 there were eight. Recipients pursuing multi-year courses may re-apply and may be considered for a renewal of the scholarship based on their performance."
Pictured from left Chris Eaton, Molly Bowman and Mark Denton.