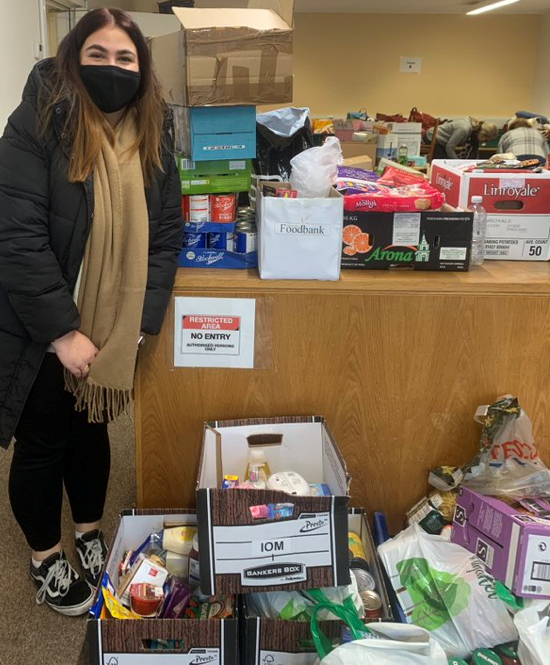 The company's Douglas office has donated a wide selection of tinned and dried food, nuts, biscuits, tea, coffee, juice, pasta and toiletries to be used to form food parcels to families and individuals in need on the Isle of Man.
Group Business Development Director, Richard MacNee said: "The Food Bank is a Manx-registered charity providing assistance in response to situations of real need and hardship. Everyone in the office wanted to support the group and we hope our small contribution helps."
Anyone wanting more information on the Isle of Man Food Bank can contact them on 01624 646999 or isleofmanfoodbank@gmail.com
New Business Administrator, Emilia Stringer is pictured delivering supplies.