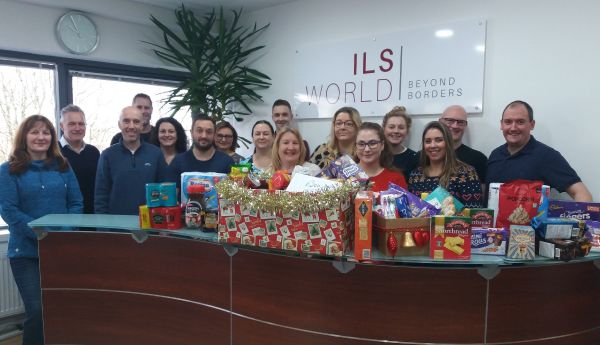 The company's Douglas office has donated a wide selection of tinned and dried food, nuts, biscuits, tea, coffee, juice, pasta, toiletries and cash to be used to form food parcels to families and individuals in need on the Isle of Man.
The collection was organised by Diane Rybij and group accounts manager, Anna Marie O'Kelly.
Diane, who provides administrative support to ILS World, said: "Over the past couple of years instead of buying secret Santa presents we've helped our colleagues in the British Virgin Islands who were devastated by Hurricane Irma and last year we supported the Salvation Army by buying Christmas presents to be distributed on the Island. This year the food bank, which is a Manx-registered independent charity founded in 2013, came to mind. It provides crisis support and guidance to people who are struggling for whatever reason, offers food parcels and helps to identify and resolve underlying problems. Everyone in the office wanted to support the group and we hope our small contribution helps."
ILS World, which is based at Summerhill Business Park, has provided independent fiduciary services to professional advisors, international corporate groups and private clients for more than 25 years. It has more than 50 people working at offices in the Isle of Man, British Virgin Islands, Hong Kong, London and Portugal.
Anyone wanting more information on the Isle of Man Food Bank can contact them on 01624 646999 or isleofmanfoodbank@gmail.com