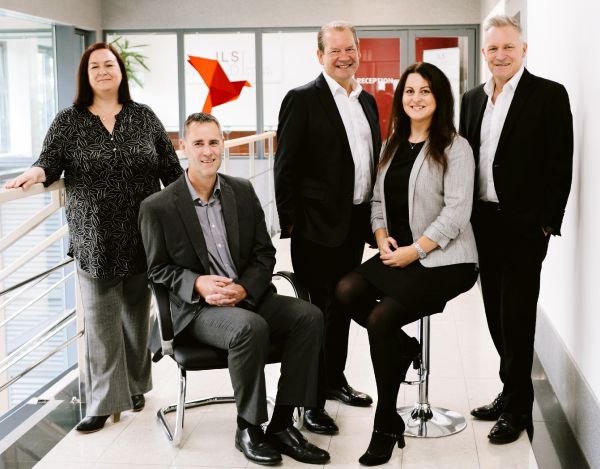 Chris Eaton, who founded the company in 1991 takes on the position of Chairman, Karen Jones becomes the Chief Executive Officer and Teresa Mee is now Chief Operating Officer. Grant Evans continues in his role as Chief Financial Officer and Richard MacNee as Group Business Development Director.
ILS World works with professional advisers, international corporate groups and private clients, managing more than 5000 structures with assets in excess of $250 billion. Privately owned and fully independent the company is headquartered in the Isle of Man with offices in the British Virgin Islands, Hong Kong, London and Portugal.
2021 has been a milestone year for the company as it celebrated its 30th anniversary and marked the moment with a dinner to thank all the staff, many of whom have been with ILS World for a long time, for their hard work.
Karen Jones, who has been with ILS World for more than 25 years, said: "Many businesses have had to adapt to change in the past 18 months and to embrace new ways of working. COVID-19 hasn't been the only test in recent years. We have seen an accelerated rate of change in the approach to corporate governance, transparency and compliance within our industry as well as having to consider first-hand our response to the challenges of climate change as hurricanes and tropical storms have become more prevalent in some of our locations. One area of focus at present is our continuing investment in technology to further streamline our remote working capabilities and to protect our clients and ourselves from what seems to be an increasing number of both natural and manmade threats.
"The ILS World team is made up of highly-trained professionals who have nurtured many longstanding client relationships and we know our independence and impartiality is very important to them. To be commemorating three decades is a huge achievement and the experience we have gained from our own entrepreneurial endeavours has enabled us to be well placed to assist international families and businesses to establish, grow and achieve their ambitions. We are always looking to improve what we do and how we deliver it and now, 30 years on, we look forward to continuing to adapt and evolve the business to work best within the ever-changing world we're in."
Pictured from left: Teresa Mee, Grant Evans, Chris Eaton, Karen Jones and Richard MacNee.