I have been enjoying WFH for the last month. I think it may have been a more challenging experience if I had kids as balancing their entertainment and juggling work responsibilities would be interesting.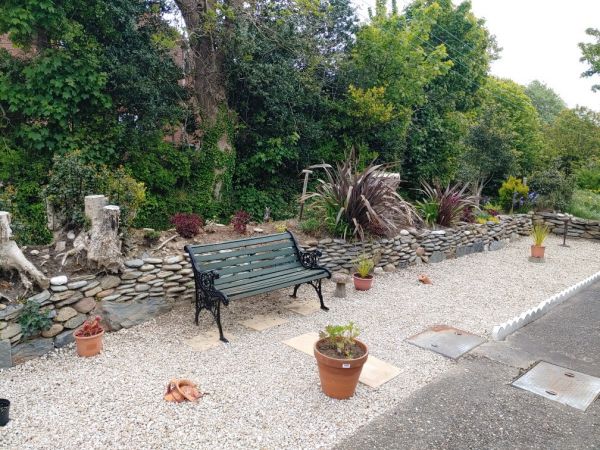 I miss seeing my colleagues as we are a close knit office in the IOM and after years of the daily banter it is a bit of an adjustment. However, I do have my colleague Matty sending me daily voice messages from his daughter, that have kept me entertained and ensure the daily lunacy level is kept to an acceptable level.
At the start of the WFH it was strange getting used to the adjustments. The main one was not working with two screens. I've been spoilt in the office so going back to one was a challenge. The first few days my second screen was paper and pen until I had a eureka moment - my ipad. Since it has become my second screen things are a lot easier.
Before it was decided we would all WFH the internal accounts set up a WhatsApp group which we use to keep in touch along with the usual emails. Grant also scheduled in some zoom calls to keep in touch I think personally he just missed seeing our happy heads.
From a work perspective I have been able to carry out all tasks so far and have settled into WFH very well, the transition has been relatively easy. Our office is like a greenhouse and lets in so much light and at home my calculator stops working every few days as it is not getting enough sun to the solar panel so I literally have to put him outside on the wall for a sunbathe.
I have loved my daily lunch walk down to Laxey beach. I feel extremely lucky to live in such an amazing part of our beautiful Island. We are really lucky on the Isle of Man. Surrounded by natural beauty everywhere.
The first few weeks it wasn't good working just a few metres away from the treat cupboard at home but now I'm not too bad, or has it become the new norm to eat crisps at 9am!?
Although it is roasting outside, sometimes inside it is quite cool. The fridge effect. I tend to keep my dressing gown over my shoulders when working, obvs fully dressed too, as it warms me up but I keep forgetting and I have just answered the door to a delivery girl. She gave me a funny look and then I caught myself in the mirror and realised I looked like Henry VIII in my royal gown, hahaha.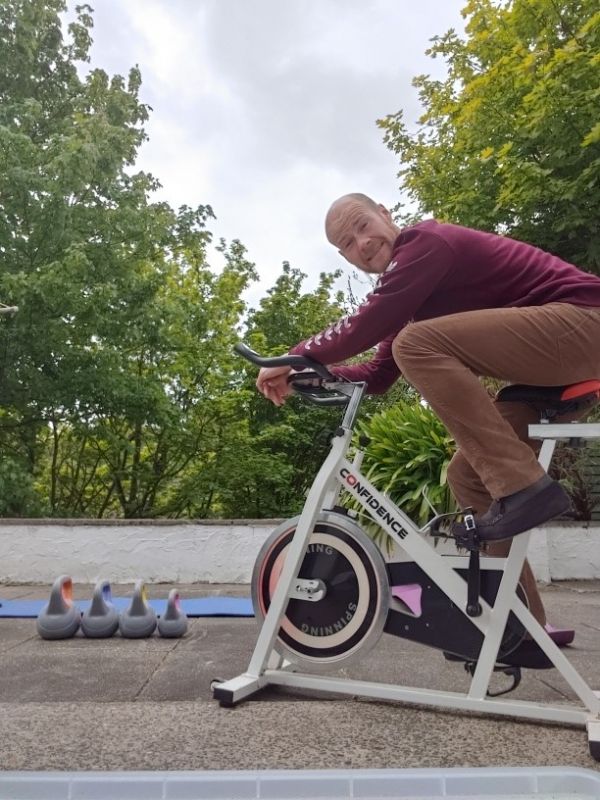 Me and Ki have been going for walks every evening which has been nice as our weekly circuit classes are on hold...... but that hasn't stopped Ki. We have been doing a few circuit classes in the garden at home which has been a laugh. Hard to get motivated but usually feel better afterwards. Although I felt like I had done the Parish walk after the first one. I have also loved doing family quizzes with our families - we are so far undefeated!
Another nice thing about spending so much time at home has been having time to do tasks around the house that normally take longer to get around to. Especially the garden. It has never looked so good. Just being able to spend an hour in the garden when finishing work has made a massive difference and as they say, gardening is good for the soul.
It has been a big change WFH but an experience I have really enjoyed. I do miss hearing Darren make Bagpuss noises and Emma calling Matty 'Matthew Jane' but this madness has been replaced by another sort - the sort where Matthew Jane now sends me funny voice recordings of general lunacy from his daughter. It's the little things, haha. This is proof in an ever changing world technological advances have afforded us the luxury to ensure there is at least some familiar normality within the 'new normal!'
Hope to have a catch up with you all soon,
Jussy Titchmarsh.
(senior assistant in ILS World's internal accounts department)