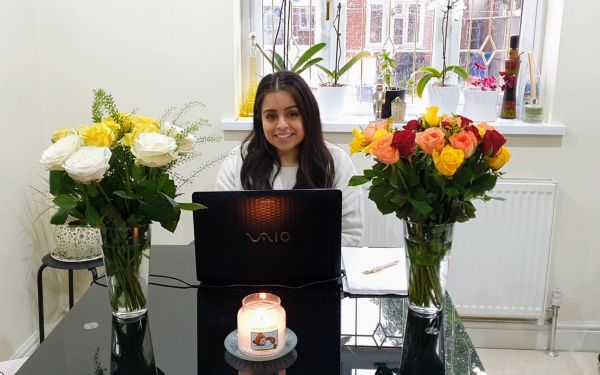 I've been working from home since the 16th of March and it's been an eventful 7 weeks with everyday being different. I have been having regular calls with colleagues regarding ongoing work and ensuring everyone is kept up to date.
This makes working from home seem less remote than it really is. We have been working to ensure all companies are kept in good standing by filing all necessary forms and keeping clients informed with any relevant changes of government policies in response to Covid-19. I have also been reviewing companies and following up with clients on outstanding matters.
I have enjoyed the fresh, home-cooked lunches and dinners while WFH and I have had a lot more free time given I have saved around three hours of commuting everyday into London. With the extra time I have caught up with friends and family with quiz nights, have learnt a lot more recipes, especially for sweet treats and have watched many shows and movies I had saved. I have dedicated a lot of time to working out and trying new things including HIIT and Tabata workouts, core exercises as well as arm and leg strengthening. I try to keep to my 10k steps a day but it has been difficult with not being able to go on a dedicated 40 minute walk with my colleague Simon East at lunchtime.
By far my favourite thing about working from home is being able to work outdoors as the weather has been super sunny and warm. Another benefit with the extra time is I am able to spend a lot more time with my family especially as I am getting married in October and moving to Kent. Although wedding planning is on hold and my surprise hen holiday had been cancelled, my fiancé and I are still very positive about it all and hoping for the best.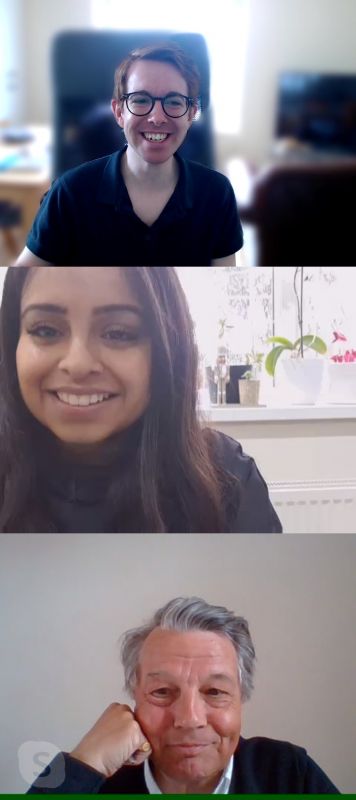 My mum has been filling the house and garden with flowers to promote positivity and covering my work space with fresh roses every week. I will miss working from home when this is all over.
Pictured right are Simon East, Sukhi Sindhra and Alan Cable.