The Douglas office voted to back the group which was set up in memory of Island teenage Ann Struthers who died from sepsis in 2013 at the age of 18. Ann's parents, Dee and John Struthers, joined forces with sepsis survivor, Alison Thomas in 2016 to ensure more people recognise and act on the warning signs.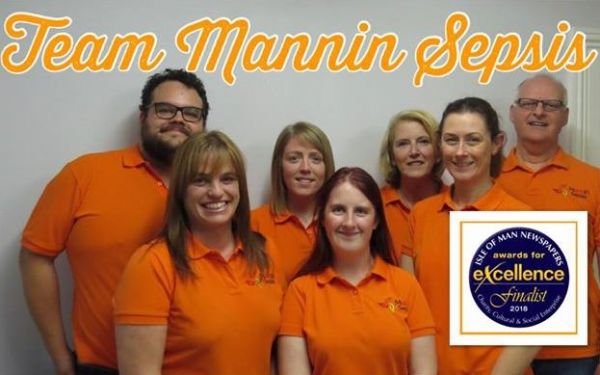 Mannin Sepsis has talked to many groups and funded leaflets to be included in every child's health record, known as the "Red Book", which are given to all new parents on the Isle of Man. It teamed up with the Island's ambulance services to arrange awareness training and screening and four ambulances have messages on both sides of the vehicle saying, "Just ask, could it be sepsis?". Recently £29,000 was used to pay for and maintain a specialist monitor in the Island's pathology laboratory which can quickly diagnosis sepsis which increases the chances of recovery.
Dee Struthers said: "We are planning to use big screens at the airport, Villa Marina and the sea terminal to help us grow understanding of sepsis in a way that will reach many more people than we can do by ourselves. We are looking at putting messages on lift doors to raise awareness of the six signs of sepsis which are slurred speech, shivering and muscle pain, failing to pee, breathlessness, an awareness of being critically ill and mottled or discoloured skin. We are currently finalising plans to celebrate our second birthday with a fundraising ball on April 27 at The Empress Hotel so we really do very much appreciate all the support we get."
ILS World provides independent fiduciary services to professional advisors, international corporate groups and private clients from offices in the Isle of Man, British Virgin Islands, Hong Kong, London and Portugal.
Chief executive Chris Eaton said: "Mannin Sepsis should be applauded for achieving so much in such a short time. The key is to identify and treat the condition quickly and we hope our support will help spread the awareness of the condition and get it on everyone's radar."