The Douglas office voted to back the group who help more than 700 of the Islands older adults avoid loneliness and isolation through befriending and a wide range of social events.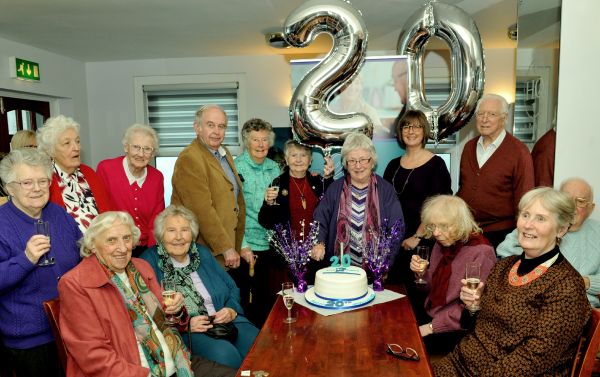 Live at Home has five schemes – Western, Eastern, Northern, Northern Men in Sheds and Douglas. They all offer different services designed to meet the needs of each particular community but include events such as lunch, film, shopping and coffee clubs.
ILS World provides independent fiduciary services to professional advisors, international corporate groups and private clients from offices in the Isle of Man, British Virgin Islands, Hong Kong, London and Portugal.
Chief executive, Chris Eaton said: "Older people are especially vulnerable to social isolation which can have a serious effect on health and wellbeing. The Live at Home scheme offers a wide range of activities to help overcome loneliness and provides vital support across our Island. All the ILS staff work together to raise money through a variety of ways including cake baking and dress-down days and we hope our contribution will ensure nobody in the Isle of Man, over the age of 65, needs to feel isolated."
Jackie Bridson, chief executive of Isle of Man Live at Home Scheme said: "Live at Home is delighted to have the support of ILS World in this, our 20th Anniversary year in the Isle of Man. As an independent, Manx charity it is through the support of local businesses and individuals helping to raise money via various means we provide the services we do for our members. For that, we are extremely grateful and look forward to working alongside ILS World in their endeavours."