Held at Brasserie Blanc in Chancery Lane, London a private party of accountants, lawyers, clients, intermediaries, tax advisers and bankers enjoyed a delicious breakfast and this year's Beaujolais Nouveau.
Director of the group's London office, Alan Cable hosted the event and was joined by chief executive Chris Eaton, Gemma Davies from the business development team and senior company administrator Simon East.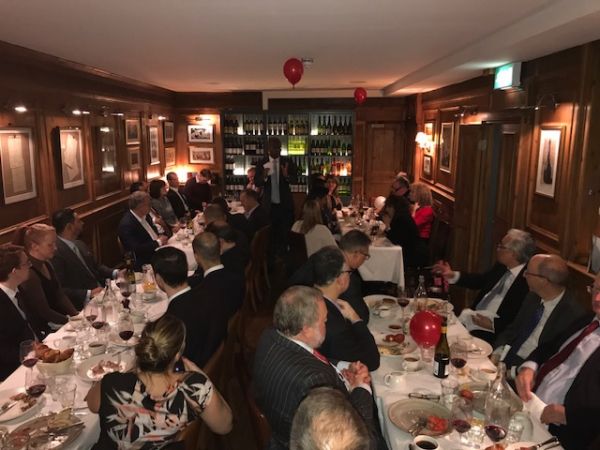 This year the guest speaker was Benito Wheatley, the director of the British Virgin Islands London office and High Commission who is the official representative for the Islands in the UK and Europe.
ILS World has provided independent fiduciary services to professional advisors, international corporate groups and private clients for more than 25 years. It has more than 50 people working at offices in the Isle of Man, British Virgin Islands, Hong Kong, London and Portugal with staff speaking in 16 languages.

Alan Cable said: "We were delighted so many clients and friends were able to join with us once again. We were particularly pleased to welcome Benito Wheatley and hear how the BVI is recovering after Hurricane Irma. This is particularly close to our hearts as ILS World opened its office in Tortola 23 years ago and our long standing friends and colleagues are facing challenging times. Everyone in ILS is supporting the humanitarian fundraising efforts and we want to keep reminding people of what has happened in the Caribbean. It is going to take a lot of time and money to get it back to how it was."
During the breakfast guests raised £180 for the BVI relief fund.