More than 200 people registered for the event which saw the Isle of Man Treasury Minister, Alfred Cannon MHK, outline his department's Pink Book and financial plans for the coming year.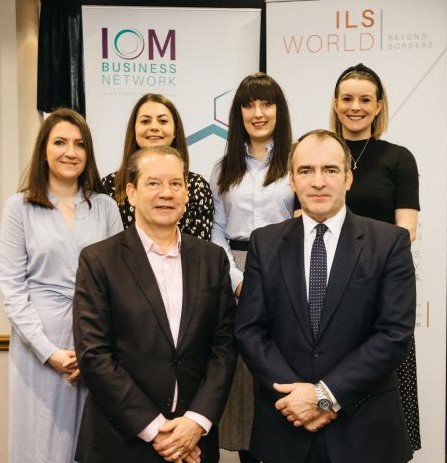 The sell-out breakfast event is the first opportunity for the Isle of Man business community to hear from the Minister following the Budget's approval in Tynwald the day before.
Key messages in the 2020 Budget included a focus on climate change, health care and increasing the support for low to middle-income workers. Support for businesses was also announced with £5million set aside to support new business ventures, a further £1.5m investment into the roll out of fibre-optic across the Island and continued financial support for incentives to grow the economically active population.
Chief executive Chris Eaton said: "ILS World's association with the network goes back many years as we feel the group has an important role in supporting the Island's business community which we hope will continue for many years to come."
Chair of the Isle of Man Business Network, Dearbhla Doyle, said: "The Budget Breakfast is one of the Isle of Man Business Network's key calendar events and we're proud to be able to provide a useful link between Government and the business community to enable the public to hear first-hand from the Treasury Minister what the budget will mean for them and the wider community. I'd like to thanks ILS World for their kind support and sponsorship of this event and the network's committee for helping to create another successful sell-out event."
In the welcome address Dearbhla announced Carrie Snell would be adopting the role as Vice Chair of the committee following the committees AGM on March 26. Current Vice President, Alex Wilson, will then adopt the role of Chair of the Isle of Man Business Network.