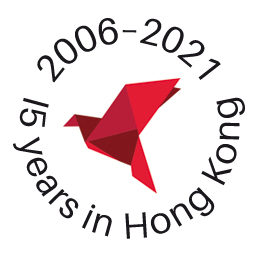 Mrs Lam said: "The financial services industry is an important pillar of our economy and the most internationalised industry of all. Despite unprecedented challenges in the past two years, our financial system has remained stable and business has been vibrant. Evidently the Mainland's sustained economic growth and the further opening up and reform of its financial sector has provided strong support for the development of our financial services industry. Capitalising on our advantages under "One Country, Two Systems", Hong Kong's role as a bridge for international investors to access the Mainland market and for Mainland funds to reach out to the international market will be all the more significant."
The main points regarding the economy were:
• To enhance Hong Kong's status as an international financial centre.
• Government to step up efforts to support the Hong Kong Exchange and Clearing Limited (HKEX) to enhance the listing regime, and to establish a listing regime for special purpose acquisition companies in Hong Kong.
• Develop a "Smart Port", grow logistics and maritime business, and improve connectivity within the Greater Bay Area and beyond.
• A major development direction is high value-added maritime business services, including ship registration, ship finance and management, marine insurance, and maritime legal and arbitration services. Tax concessions will be introduced to attract members of the maritime industry to establish a business presence in Hong Kong. The HKSAR Government will also expand the overseas service network of the Hong Kong Shipping Registry of the Marine Department. In addition to desk services in London, Shanghai, Singapore and Sydney, new desks will be set up in San Francisco, Tokyo and Toronto to provide better support for Hong Kong registered ships.
• Take forward the Airport City developments and enhance co-operation with Zhuhai in aviation industry.
• Modernise the copyright regime in light of the digital environment.
• Further attract family offices to establish a presence in Hong Kong by considering the provision of tax concessions, thereby enhancing Hong Kong's status as an international asset and wealth management centre.
• Expand the channels for the two-way flow of cross-boundary RMB funds and developing offshore RMB products and tools.
• Promoting cross-border financial technologies (Fintech) to facilitate financial institutions and information and technology companies from Guangdong, Hong Kong and Macao to test cross-border Fintech applications.
• The Hong Kong Monetary Authority is developing Commercial Data Interchange, which is expected to begin operating next year, enabling small and medium enterprises (SMEs) to gain access to more convenient financing services.
• There are plans to set up an InnoLife Healthtech Hub with life and health-related laboratories in the InnoHK research clusters.
• In technology, government will make investments by partnering with suitable private equity firms, focusing on assisting fast-growing I&T enterprises including start-ups.
Managing director of ILS World's Hong Kong office, Lilian Cheung said: "Hong Kong continues to be attractive both regionally and internationally with its sophisticated financial services offer. It is a hugely successful platform for those seeking a gateway into Asia and this policy address, particularly statements on logistics and connectivity within the Greater Bay area, reinforce that position."
If you would like any information on doing business in Hong Kong please contact Lilian at lilian.Cheung@ils-world.com or read Hong Kong companies.