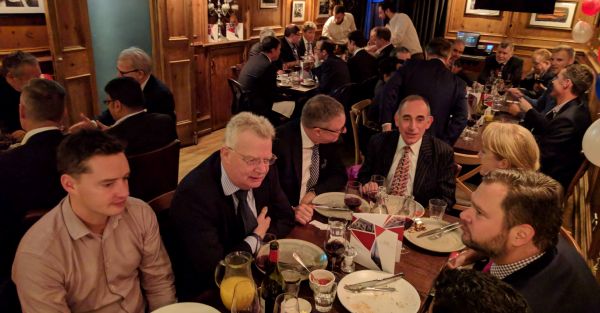 Held at Brasserie Blanc in Chancery Lane the London office of ILS World organised the private party of accountants, lawyers, clients, intermediaries, tax advisers and bankers who sat down and enjoyed a delicious breakfast and tasted this year's wine, produced only weeks after the grapes were harvested.
Director of the group's London office, Alan Cable hosted the event and was joined by group business development director Richard MacNee and senior company administrator Simon East.
This year the guest speaker was Robert Elder who heads up the City and Greater London Agency at The Bank of England. Pictured from left is Richard MacNee, Robert Elder and Alan Cable.
ILS World has provided independent fiduciary services to professional advisors, international corporate groups and private clients for more than 25 years. It has more than 50 people working at offices in the Isle of Man, British Virgin Islands, Hong Kong, London and Portugal.
Alan Cable said: "This event has become quite a tradition in the ILS calendar and somewhat of an institution among so many of our clients and friends, who we were delighted could join with us once again. We shall all be looking forward to 2019 very much indeed in anticipation of ILS World hosting the event in its 25th consecutive year."