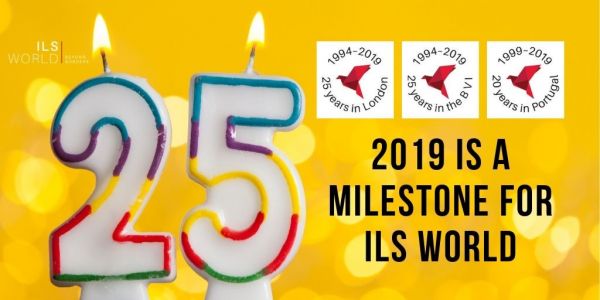 Since it began more than 28 years ago ILS has grown and developed into a global provider of independent fiduciary services to professional advisers, international corporate groups and private clients. The company's five offices, which also include the Isle of Man and Hong Kong, manage more than 5000 structures with assets in excess of $250 billion.
Chief executive Chris Eaton said: "We started with a very small London office in Fleet Street and as we grew we moved a number of times in the Square Mile before settling into our current location in St Paul's five years ago. Our London office is the hub for our UK client's and it has built up an excellent reputation for advising private clients on all matters relating to trusts and foundations. Our consultant Alan Cable is also celebrating his 25th anniversary with ILS this year."
"By 1994 we had become too British Isles centric and we wanted to offer clients more options and as the BVI was a popular and well established jurisdiction we decided it was the right time to expand again. Since taking out our first advert in the local paper looking for staff the office has grown and prospered and our managing director Gwen Rubaine has been with us 20 years. Hurricane Irma in September 2017 had a devastating effect on the Island and the personal lives of our staff and it was their incredible determination and resilience that got our office repaired and back up and running so quickly."
"It is also 20 years since we opened our office in Portugal. It was and still is a strategic location for foreign companies wanting to establish a presence in Europe and for individual investors looking for market advantage in a favourable business climate. We have nurtured some long lasting relationships with people who appreciated our independence."
The Group is staggering its celebrations over the year but highlights include a journey on the Manx Steam Railway, a dinner party and a celebration of this year's Beaujolais Nouveau.