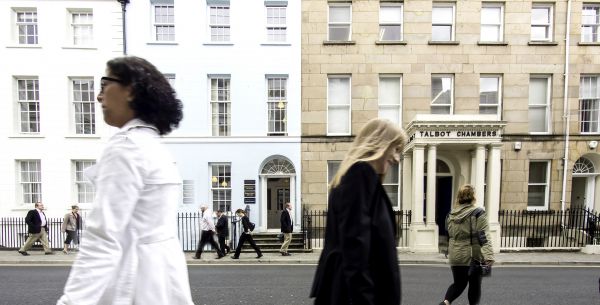 The Island's mature and globally connected economy has proved to be very appealing to those looking to relocate their existing business or to establish a new operation in the Isle of Man.
Often recognised for its long-established financial services and insurance sectors, the economy has significantly diversified in recent years and there are around 5000 businesses operating across a wide range of sectors including e-business, e-gaming, manufacturing, aviation, media, shipping, construction and retail.
The banking system is similar to the UK - all current accounts, deposit accounts and other services offered by UK and international banks are offered in the Isle of Man. Interest rates are comparable to those prevailing in the London money market, and while the Island's currency is sterling, deposits are accepted and competitive returns are available in all major currencies. As a recognised international finance centre supervision and effective regulation falls to the Isle of Man Financial Services Authority which licenses and supervises all banks, investment businesses, fiduciary businesses, collective investment schemes and building societies on the Island.
The manufacturing sector is a big provider of full time employment and second only to finance in terms of growth and contribution to the economy. Two hundred firms are engaged in this sector, varying from small family businesses to major employers.
Mass tourism, prevalent in past decades, has given way to specialist 'niche' markets such as short breaks, special interests and specific events.
The Isle of Man is an ideal location to facilitate the growth of global e-business. With advanced telecoms, connectivity, infrastructure and a stable self-generated power supply it has been successful in attracting e-businesses which has in turn led to comprehensive support services such as website design, software and hardware suppliers and internet payment gateway facilities.
The Department for Enterprise offers a range of support schemes to support starting, growing and developing businesses including financial grants, loan and equity investments as well as training and business mentoring. Support is also given through 0% standard rate of corporate income tax, zero capital gains tax and personal tax rates amongst the lowest in Europe.
Rent rebates of between 40 and 100 per cent on office spaces in a business' first year are available together with an employee relocation incentive providing employers funding of up to 20 per cent towards an employee's first year net salary, capped at £10,000 per position. The incentive is to encourage employers in target sectors to bring staff to the Isle of Man and is primarily aimed at businesses that have a new position which they are unable to fill with a local employee.
Recently there has been the introduction of a National Insurance Holiday Scheme aimed at attracting new people to take up employment and residence in the Island as well as encouraging students back once they have completed their studies elsewhere.
The Office of Cyber Security and Information Assurance (OCSIA), in partnership with the Department for Enterprise, allows Isle of Man businesses to apply for a 50 per cent funding grant up to £5,000 to gain a Cyber Essentials or Cyber Essentials Plus Accreditation.
The appeal of the Isle of Man for many entrepreneurs is as a smaller, yet still globally connected jurisdiction, networking and making connections is easier and there are many business events and interactive initiatives facilitated by local organisations.
ILS World has helped many international individuals and their families on all aspects of immigration.
Our hard-working specialists give comprehensive guidance for all categories of visas and work permits. We understand and are experienced at dealing with the complex issues surrounding immigration and have the knowledge and expertise to guide you through the process in the shortest possible time and with the least amount of stress.
If you are considering applying for a second residency or passport under any investor programme there are many factors to take into account. ILS World can guide clients through the best available programmes in order to determine which one will suit each individual and family.
We assist with the whole process from the initial visa application, passport assistance, to the preparation and/or review of business plans, investment support, incorporating a company together with legal help for applications, leave to remain and indefinite leave to remain issues.
The team has successfully assisted clients from Europe, UAE, Africa, Hong Kong, India and China.
Find out more about Immigation or to discuss relocation and Isle of Man visas contact Richard MacNee at richard.macnee@ils-world.com
To keep up to date follow us on LinkedIn.